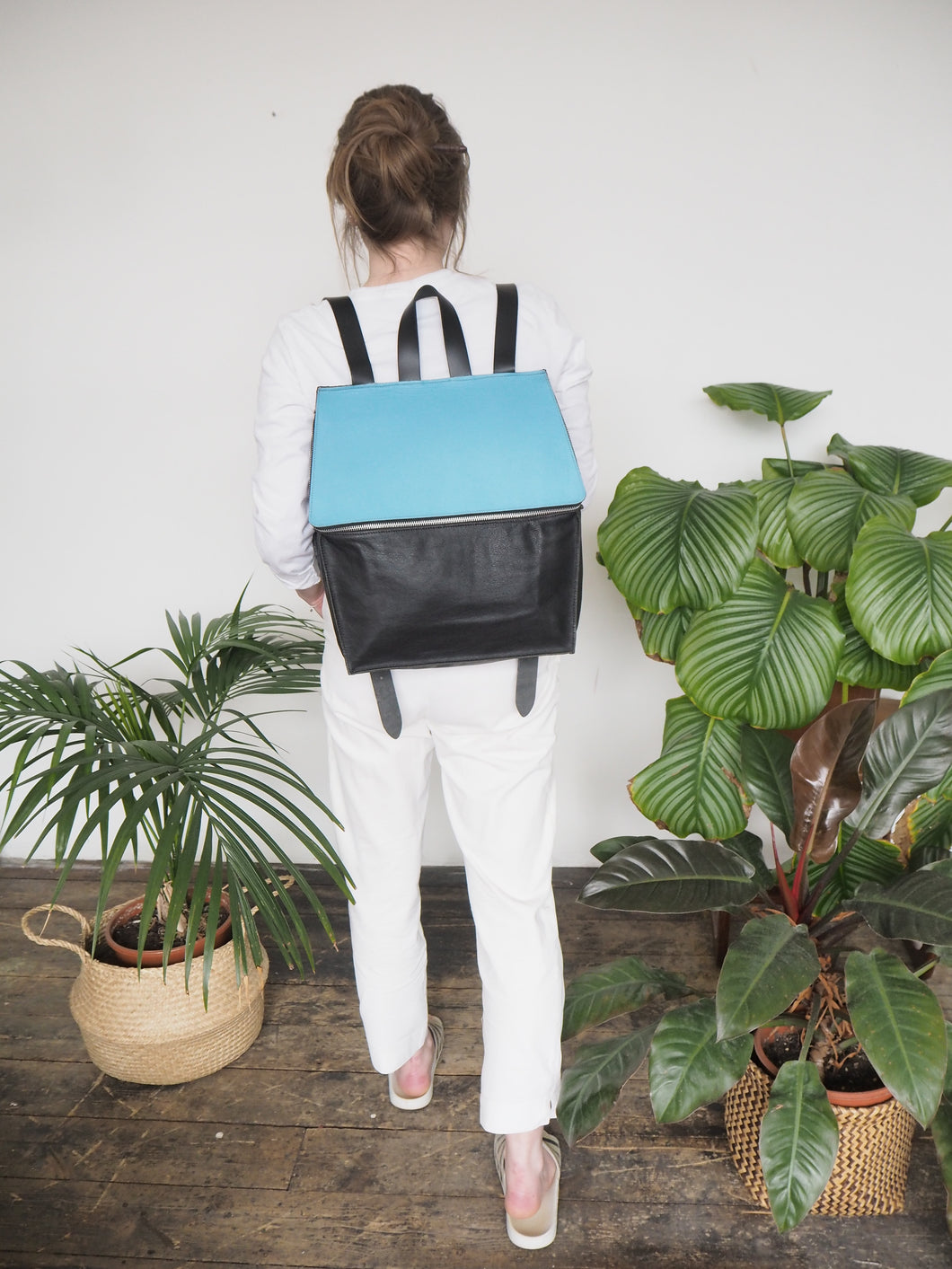 Blue Hexagon Backpack
Regular price $156.00 Sale
Sale

Was £175

Now £120 
The Hexagon Backpack is perfect for the sophisticated women with a busy lifestyle.
The fun touch of the blue leather panel teamed with the luxurious black leather makes this a bag that means business. The backpack has an inside pocket to fit a 15 inch laptop and notebook. A small outside pocket at the back for easy access to your purse and keys.
The straps are adjustable for a easy fit and has brass buckles.
Top - W-31cm / Middle - W-36cm
H-39cm x D-12.5cm
This piece is handmade in-house by Blue Hour London.
All the materials are sourced from UK based companies