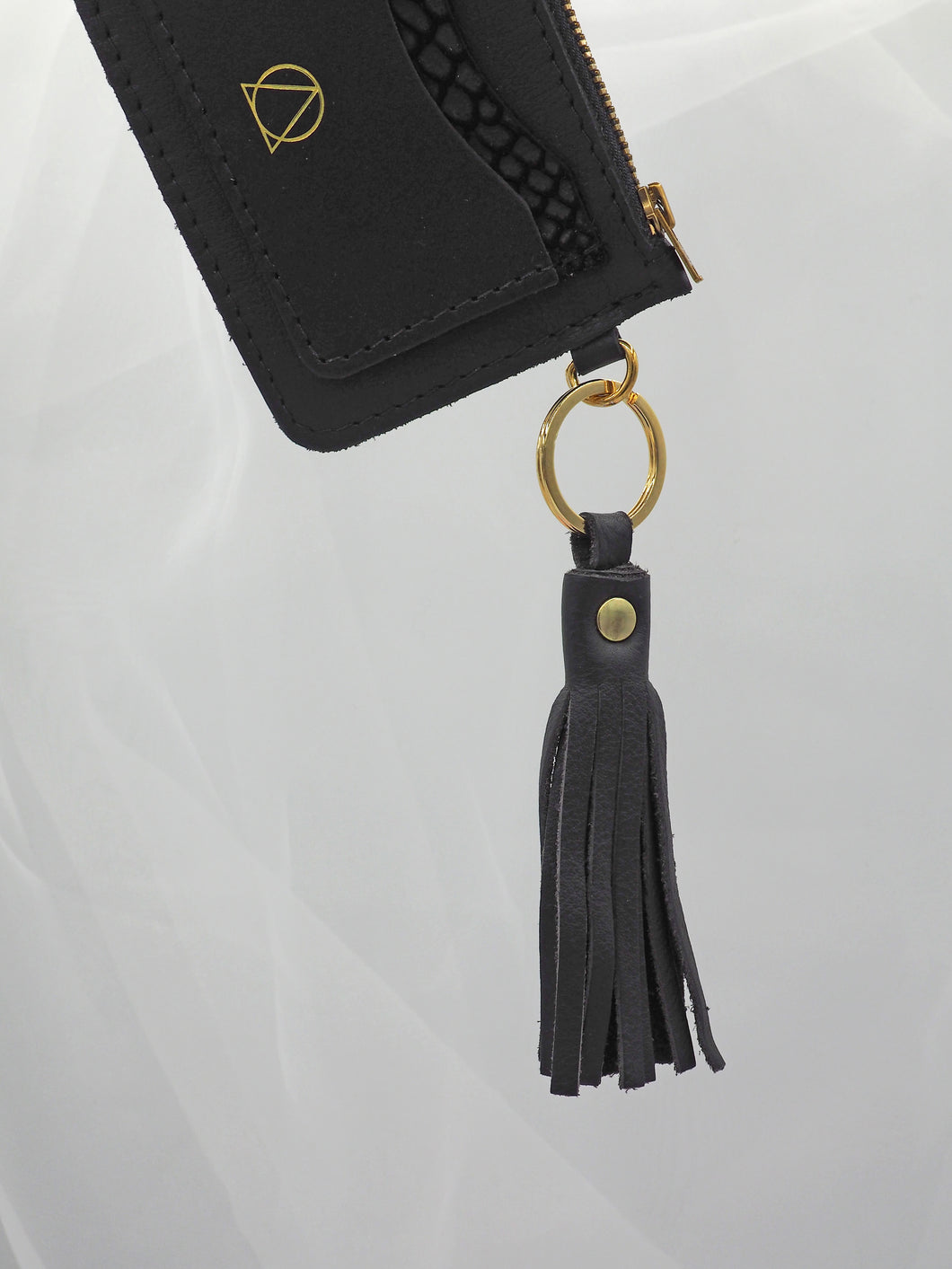 Black Tassel - Short
Regular price $26.00 Sale
The Short Black Leather Tassels are a great way to add a bit of fun to any accessory. 
Can be connected to the fantastic  Pierre Purses or a bag.
It can also be used as a keyring. 
Length from top to bottom is 13.5cm 
These pieces is handmade in-house by Blue Hour London.
All the materials are sourced from UK based companies.