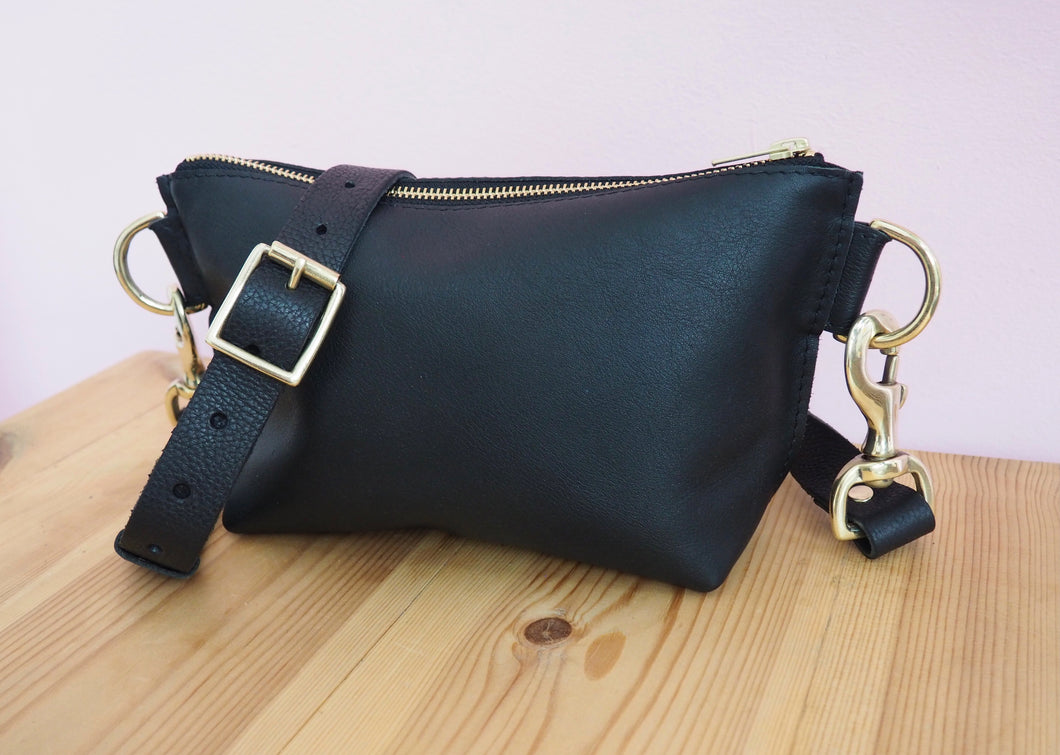 Megan Bag - All Black Large - Made To Order
Regular price $182.00 Sale
The Megan All Black Bag is elegant and timeless. The design is chic and compact so it is extremely versatile when it comes to styling this to your wardrobe.
This large sized bag has a black cotton lining and will fit all your daily essentials including a purse/wallet, headphones, phone, make up and sunglasses 
The bag also comes with an inside chain to attach your keys and wallet too so it is always safe
The Megan bag is made from the finest vegetable tan leather at the front and back
This bag has chunky brass fittings and has been designed to be worn on the shoulder or across the body.
It has a feel of a sophisticated bumbag and is designed to be worn high on the body
Height x Width x Depth = 15cm x 25cm x 7.5cm 
Please note that the Megan All Black Bag is Made To Order.
As soon as the purchase is made the bag take from 1 to 2 weeks. I will notify you when it is finished and ready to ship. 
This piece is handmade in-house by Blue Hour London
All materials are sourced from UK based companies